Person:


Dutz, Mark Andrew
Macroeconomics, Trade and Investment Global Practice, The World Bank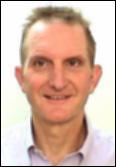 Fields of Specialization
Industrial organization economics

,
Productivity
Departments
Macroeconomics, Trade and Investment Global Practice, The World Bank
Last updated
March 13, 2023
Biography
Mark Dutz is Lead Economist in the Macroeconomics, Trade and Investment Global Practice of the World Bank Group. He is responsible for work on productivity growth and its interaction with poverty reduction and shared prosperity. He is co-editor of Making Innovation Policy Work: Learning from Experimentation (2014) and Promoting Inclusive Growth: Challenges and Policies (2012), and lead author of The Jobs of Tomorrow: Technology, Productivity and Prosperity in Latin America and the Caribbean (2018), and Unleashing India's Innovation: Toward Sustainable and Inclusive Growth (2007). Dr. Dutz has taught at Princeton University and has published articles in journals and monographs in applied microeconomics, including on competition, innovation, productivity and international trade issues, and their linkages with growth and inclusion. He holds a Ph.D. in economics from Princeton University and a Masters' in Public Affairs from Princeton's Woodrow Wilson School.
Publication Search Results