Office of the Chief Economist, Latin America and Caribbean, World Bank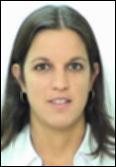 Fields of Specialization
International finance and development

,
Emerging market macroeconomics and finance

,
Latin America

,
Globalization
External Links
Departments
Office of the Chief Economist, Latin America and Caribbean, World Bank
Last updated
February 1, 2023
Biography
Tatiana Didier is a Senior Economist in the World Bank's Office of the Chief Economist for Latin America and the Caribbean. She obtained a Ph.D. in Economics from MIT in 2008. She has published in the area of international economics. She is currently doing research on international trade and finance, One area of interest is the dynamics of trade and capital flows and the implications for economic growth and development. She is also doing research on the international finance more specifically with a focus on international capital flows, the role of institutional investors, financial crises, and their implications for the development of domestic financial systems.
Publication Search Results