Development Research Group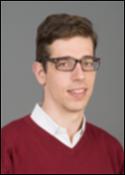 Fields of Specialization
Labor economics

,
Private sector development

,
Private Sector Development

,
Trade
Departments
Development Research Group
Last updated
January 31, 2023
Biography
Bob Rijkers is an economist in the Trade and International Integration Unit of the Development Economics Research Group. He is interested in political economy, trade and labor market issues. Since joining the World Bank full-time in 2008, he has worked in the Poverty Reduction Anchor of the PREM network, the Macroeconomics and Growth Unit of the Development Economics Research Group and the Office of the Chief Economist of the Middle East and Northern Africa region. He holds a BA in Science and Social Sciences from University College Utrecht, Utrecht University and an M.Phil. and D.Phil. in Economics from the University of Oxford.
Publication Search Results