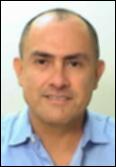 Fields of Specialization
Education

,
Fragility, Conflict, and Violence

,
School-based management

,
Change management
Departments
Education Global Practice
Last updated
January 31, 2023
Biography
Joel Reyes is senior institutional development specialist (Education Sector), with 25 years of experience in the World Bank. His professional and research interests focus on complex social and educational change. He led the design of the World Bank's work on Education Resilience Approaches (ERA), within the System Assessment for Better Education Results (SABER). As part of his applied work in crises, he supports Ministries of Education in their transition from emergency response to on-going development efforts. In his doctoral research, he developed the "Transformative Resilience Framework", aimed at guiding more relevant research of education change in complex contexts.