Health, Nutrition, and Population Global Practice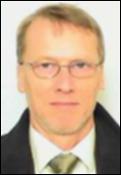 Fields of Specialization
Pharmaceutical Policy

,
Health
Departments
Health, Nutrition, and Population Global Practice
Last updated
January 31, 2023
Biography
Andreas Seiter is the Global Lead for Private Sector in the World Bank's Health, Nutrition and Population Global Practice. His role is to work with World Bank teams and clients to strengthen private sector participation in the pursuit of Universal Health Coverage. He joined the Bank in 2004 and has been working on projects in more than 30 countries in all regions. Before joining the World Bank, he was with Novartis, a leading pharmaceutical company, where he spent 18 years in various positions in medical affairs, marketing, global policy and communications. Andreas is a German national and was trained as a physician.
Publication Search Results