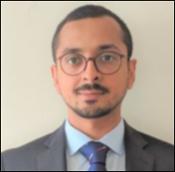 Fields of Specialization
Economic Development

,
Regional Economics

,
Urban Economics

,
Economic Growth

,
Labor Economics

,
Political Economy
ORCID
External Links
Last updated
April 12, 2023
Biography
Economist providing evidence-based insights to inform policy design and investment projects, particularly in developing country contexts. My work has focused on issues of human capital formation, urbanization, regional development, conflict and natural resource management. I specialize in building analytical narratives that engage with contextual nuances through large amounts of quantitative/spatial data and economic theory. Much of my research interest also lies at the intersection of political economy, economic history and institutional economics.