Macroeconomics and Fiscal Management, Europe and Central Asia, World Bank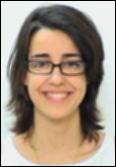 Fields of Specialization
Macroeconomics and fiscal policy

,
Economic growth
Departments
Macroeconomics and Fiscal Management, Europe and Central Asia, World Bank
Last updated
January 31, 2023
Biography
Bárbara Cunha is a Senior Economist at the Macroeconomic and Fiscal Management Practice at the World Bank. Her work focus on the links between economic policy and growth in developing countries, including analysis of fiscal sustainability, efficiency of public spending, tax policy, and trade agreements. She did her Ph.D. studies in economics at the University of Chicago and Masters in Economics at the Fundacao Getulio Vargas (Brazil).
Publication Search Results