Macroeconomic and Growth Team, Development Research Group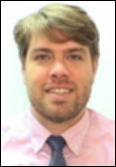 Fields of Specialization
Fiscal policy

,
Monetary policy

,
Growth

,
Business cycles

,
Macroeconomics

,
International economics

,
Development economics
External Links
Departments
Macroeconomic and Growth Team, Development Research Group
Last updated
January 31, 2023
Biography
Steven Pennings is an Economist in the World Bank's Development Research Group, Macroeconomics and Growth Team. His research interests include fiscal policy (especially fiscal transfers), economic growth, exchange rate pass-through, and monetary policy. He has worked at the Federal Reserve Board, the IMF, the Asian Development Bank, the Reserve Bank of Australia, as well as for Save the Children in Vietnam. He studied at New York University (PhD in economics).
Publication Search Results