Person:


Piatti-Fünfkirchen, Moritz
Health, Nutrition, and Population, East and Southern Africa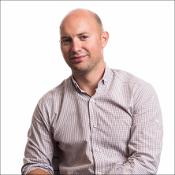 Fields of Specialization
Health Financing

,
Public Financial Management

,
Fiscal Policy
External Links
Departments
Health, Nutrition, and Population, East and Southern Africa
Last updated
January 31, 2023
Biography
Moritz is a Senior Economist at the World Bank working at the nexus of public financial management and health. He is interested in how to balance fiscal control with service delivery needs and has written extensively on the use of financial management information systems. His work is currently focused on reforms in the Africa region where he leads various analytical programs including on how to deploy disruptive technology solutions. Prior to joining the World Bank, Moritz worked as an advisor in the Ministry of Health in Zanzibar/Tanzania, where he supported the government in budget management and the introduction of health finance reforms.
Publication Search Results