Social Protection and Jobs Global Practice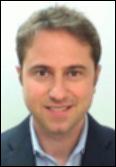 Fields of Specialization
Social protection

,
Welfare economics

,
Development economics

,
Agricultural economics

,
Labor markets
External Links
Departments
Social Protection and Jobs Global Practice
Last updated
January 31, 2023
Biography
Ugo Gentilini serves as Global Lead for Social Assistance at the World Bank's Social Protection and Jobs Global Practice. He has 20 years of experience in the analytics, practice, and evaluation of social protection systems, particularly in the realm of cash transfers, food assistance, price subsidies, public works, and select active labor market policies. His publications encompass flagship reports, edited volumes, academic journals, and operational guidelines, covering labor markets, urbanization, agriculture, food security, nutrition, subsidy reforms, crisis preparedness and response, and mobility. Ugo holds a PhD in development economics, blogs frequently, and produces a newsletter on social protection (ugogentilini.net) reaching thousands of practitioners on a weekly basis.
Publication Search Results