Person:


Valerio, Alexandria
Education Global Practice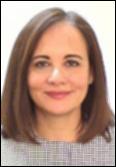 Fields of Specialization
Early childhood development

,
Skills development

,
TVET

,
Entrepreneurships

,
Primary education

,
Secondary education

,
Skills measurement surveys
Departments
Education Global Practice
Last updated
January 31, 2023
Biography
Alexandria is currently leading global research agendas focused on measuring adult skills using large-scale household and employer surveys in 17 countries, analyzing the impact of different types of skill sets on employment and development outcomes, and identifying the characteristics of effective entrepreneurship education and training programs. Alexandria is also a currently a Global Lead for the Skills Global Solutions Group and a core member of the global inter-agency group on Technical Vocational Education and Training/Skills and the technical working group on Human Resource Development for the G20. She has over 15 years of experience leading and managing large-scale research projects, multi-disciplinary teams and senior-level client relationships, with a policy focus on education reform, entrepreneurship, skills, and training in diverse country contexts. Alexandria has led multi-disciplinary teams in the analysis, design, implementation, and evaluation of investment operations. Prior to joining the Global Engagement and Knowledge unit in the Education Global Practice, she was responsible for the World Bank's education policy dialogue and lending portfolios in the Latin America and the Caribbean region (Argentina, Brazil, Chile, Nicaragua, Paraguay and Panama), as well as in Angola and Mozambique. Alexandria's work extends beyond the education sector, covering a wide range of issues including social protection and labor, jobs, growth and competitiveness, child development and school health. Her published work includes peer‐reviewed papers on workforce development policy, technical and vocational training, entrepreneurship training, tools to measure skills in adult populations, cost and financing of early childhood education, social impact analysis of school fees, and school health programs to prevent HIV/AIDS in school-age populations. She holds a Ph.D. in Comparative Education and Economics of Education from Columbia University and a master's degree in Public Administration in Economic Development Policy from the Maxwell School at Syracuse University. She is fluent in Spanish and English and has a working knowledge of Portuguese.
Publication Search Results