Person:


Chauffour, Jean-Pierre
Middle East and North Africa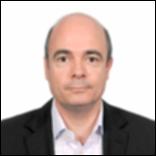 Fields of Specialization
Macroeconomics

,
Economic Integration

,
Economic Freedom

,
Human Rights

,
Trade

,
Global Economy
Departments
Middle East and North Africa
Last updated
February 1, 2023
Biography
Jean-Pierre Chauffour is Lead Country Economist for Morocco and Regional Trade Coordinator in the Middle East and North Africa Region at the World Bank.Since joining the World Bank in 2007, Mr. Chauffour has held various assignments, including Advisor in the International Trade Department and Lead Economist in the Poverty Reduction and Economic Management Network, specializing on issues related to economic competitiveness, regionalism, and economic integration. Prior to joining the World Bank, Mr. Chauffour worked for 15 years at the International Monetary Fund, where he held various positions, including mission chief in the African Department and Head of Office and Representative to the World Trade Organization and United Nations in Geneva. He also spent two years as a Senior Economist in the Directorate for Economic and Financial Affairs at the European Commission. Over his career, Mr. Chauffour has worked and provided economic policy advice in many emerging countries, most extensively in the Middle East, Africa, and Eastern Europe. His main centers of interest are economic development, macroeconomic management, and economic freedom. He started his career as a macroeconomist with the Paris-based Centre d'Etudes Prospectives et d'Informations Internationales.Mr. Chauffour holds master degrees in Economics and Money, Banking, and Finance from the Panthéon-Sorbonne University in Paris. He is the author of The Power of Freedom: Uniting Human Rights and Development (Cato Institute, 2009) and co-editor of Preferential Trade Agreement Policies for Development: a Handbook (World Bank, 2011) and Trade Finance during the Great Trade Collapse (World Bank, 2011). His most recent book on the aftermath of the Arab Spring is entitled From Political to Economic Awakening in the Arab World: the Path of Economic Integration (World Bank, 2013).
Publication Search Results