Person:


Dorotinsky, William Leslie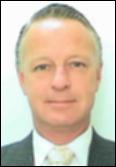 Fields of Specialization
Public sector governance

,
Public financial management

,
Public expenditure analysis
Departments
Global Practice on Governance
Last updated
January 31, 2023
Biography
William Dorotinsky is a global name in public finance, performance and results, and governance issues. He is currently responsible for knowledge, learning and partnerships in the World Bank's Governance Global Practice He has previously served as acting director of the Practice, founded the Bank's global expert team on public sector performance, and was the driving force behind the Public Expenditure and Financial Accountability (PEFA) framework -- the international standard for national public finance systems. He also served with the IMF as a Deputy Division Chief, with the U.S. Federal Government Office of Management and Budget (where he held a secondment as deputy chief finance officer with the District of Columbia during its mid-1990s financial crisis), as well as with the Clinton Administration's Health Care Reform Task Force. He was also a U.S. Treasury resident advisor to the Governments of Hungary, Argentina and Croatia. In 2014, Dorotinsky received the International Lifetime Achievement Award from the Association of Government Accountants for advancing public sector financial performance internationally.