Person:


Lopez-Acevedo, Gladys
Poverty and Equity Global Practice of the World Bank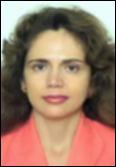 Fields of Specialization
Poverty

,
Jobs

,
Inequality

,
Microeconomic theory

,
Applied economics

,
Gender
ORCID
External Links
Departments
Poverty and Equity Global Practice of the World Bank
Last updated
July 24, 2023
Biography
Gladys Lopez-Acevedo is a Lead Economist and a Program Lead at the World Bank in the Poverty and Equity Global Practice. She works primarily in the Middle East and North Africa Region of the World Bank. Gladys' areas of analytical and operational interest include trade, welfare, gender, conflict, and jobs. Previously, she was a Lead Economist in the World Bank Chief Economist's Office for the South Asian region (SARCE), and Senior Economist in the World Bank Central Vice Presidency Poverty Reduction and Economic Management (PREM) unit and in the Latin America region at the World Bank. She is a Research Fellow of the Institute for Labor Economics (I.Z.A); Mexican National Research System (S.N.I); and Economic Research Forum. Prior to joining the World Bank, she held high-level positions in the Government of Mexico and she was a professor at the Instituto Tecnológico Autónomo de México (ITAM). She holds a B.A in economics from ITAM and a Ph.D in economics from the University of Virginia.
Publication Search Results