Person:


Sousa, Liliana D.
Poverty and Equity Global Practice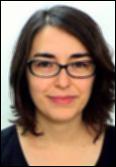 Departments
Poverty and Equity Global Practice
Last updated
January 31, 2023
Biography
Liliana D. Sousa is an Economist in the Poverty and Equity Global Practice at the World Bank. As such, she provides support to countries in the Latin America and Caribbean region through analytical and operational work on topics related to poverty, labor markets, data quality, and inclusion. She holds a Ph.D. in Economics from Cornell University. Prior to joining the World Bank in 2013, she worked as an Economist in the Center for Economic Studies in the U.S. Census Bureau and as a Research Associate at the Urban Institute. Her areas of interest include labor economics and applied microeconomics.
Publication Search Results