Person:


Rawlings, Laura B.
Global Practice on Social Protection and Labor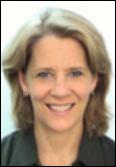 Fields of Specialization
Social protection

,
Impact evaluation

,
Development economics
Departments
Global Practice on Social Protection and Labor
Last updated
January 31, 2023
Biography
Laura B. Rawlings is an economist with over 20 years of experience in the design, implementation and evaluation of human development programs. She currently works on developing innovative approaches for scalable social protection systems in low resource settings, with a research focus on using cash transfers together with behavioral interventions to foster improved early childhood development. She was the team leader responsible for developing the World Bank's Social Protection and Labor Strategy 2012-2022 and was previously the manager of the Strategic Impact Evaluation Fund (SIEF). She also worked as the Sector Leader for Human Development in Central America where she was responsible for managing the World Bank's health, education and social protection portfolios. She began her career at the World Bank in the Development Research Group where she worked on the impact evaluation of social programs. She has worked in Africa and Latin American leading numerous project and research initiatives in the areas of conditional cash transfers, public works, social funds, early childhood development and social protection systems. Prior to joining the World Bank she worked for the Overseas Development Council where she ran an education program on development issues for staff in the US Congress. She has published numerous books and articles in the fields of evaluation and human development and is a professor in Georgetown University's Global Human Development program.
Publication Search Results