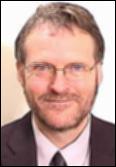 Fields of Specialization
Higher education

,
Science, innovation and technology policies
Departments
Global Practice on Education
Last updated
January 31, 2023
Biography
Kurt Larsen (MPA, École Nationale d'Administration, Paris, and MSc, Aarhus University, Denmark) has worked for the World Bank since 2005 as a senior education specialist. He joined the South Asia Education Team in 2011 and works on higher education projects in India, Sri Lanka, and Afghanistan. Previously he led the Knowledge for Development Program at the World Bank Institute. Before joining the Bank, he was a senior analyst in the Education Directorate of the Organisation for Economic Co-operation and Development (OECD), where he conducted policy research on education and science and technology development. He worked for more than 10 years in the Danish Ministry of Education, Ministry of Science and Technology, and Prime Minister's Office. He is the author of several books and reports on higher education, innovation, and the knowledge economy.