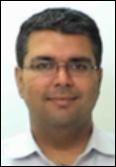 Fields of Specialization
Early childhood development

,
Education

,
Impact evaluation
ORCID
External Links
Departments
Education Global Practice, South Asia Region
Last updated
January 31, 2023
Biography
Amer Hasan is a Senior Economist with the Education Global Practice, focusing on the South Asia Region (SAR). His most recent assignment before this was with the Human Capital Project team. He has also been a part of the East Asia and Pacific (EAP) Education team where he worked on Indonesia and China and served as Task Team Leader on both lending and analytical operations. He was the EAP regional focal point for Early Childhood as well as for Disability Inclusive Education. He co-led the 2018 flagship report on the quality of education in EAP entitled "Growing Smarter: Learning and Equitable Development in East Asia and Pacific." Amer holds a PhD and Masters in Public Policy from the University of Chicago as well as a BA in History from Yale University.