Person:


Coulibaly, Souleymane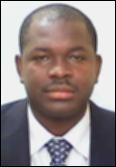 Fields of Specialization
Macroeconomic and structural policies

,
Growth diagnostics

,
Fiscal policy
Departments
Central Africa Unit, Africa Region, The World Bank
Last updated
January 31, 2023
Biography
Souleymane Coulibaly, from Cote d'Ivoire, holds a double Ph.D. degree in International Trade and Economic Geography from the University of Paris 1 Pantheon-Sorbonne (France) and the University of Lausanne (Switzerland). His publications and ongoing research deal with the impact of geography on firms' location, trade flows and regional integration. He was a co-author of 2009 World Development Report "Reshaping Economic Geography", contributed to the 2005 Global Economic Prospect report on regionalism, and recently published the book "Eurasian Cities: New Realities along the Silk Road" in the ECA regional studies series. He is the Program Leader and Lead Economist for Central Africa. He joined the World Bank Africa Region in January 2014 from the Operation and Policy and Quality Unit (OPCS) where he was covering Development Policy Lending and Guarantee policies and operations, and represented the unit in the Non-Concessional Borrowing Policy committee. Before OPCS, he was in the Eastern and Central Asia (ECA) region working simultaneously as trade economist and country economist of some former Soviet countries (Armenia, Kazakhstan, Kyrgyzstan and Tajikistan), as well as ECA regional trade coordinator. Before joining the World Bank as a Young Professional in September 2006, he used to be lecturer at the Ecole Nationale Superieure de Statistiques et d'Economie Appliquée (ENSEA) of Abidjan, teaching assistant at the University of Lausanne, and economist at the Economic and International Relations department of NESTLE in Vevey, Switzerland.