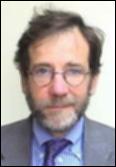 Fields of Specialization
International finance

,
Macroeconomics

,
Monetary policy

,
Financial sector issues and regulation
Departments
Office of the Chief Economist for Latin America and the Caribbean, The World Bank
Last updated
January 31, 2023
Biography
Alain Ize is a senior consultant to the Chief Economist Unit of the Latin America and the Caribbean Region of the World Bank. His research and publications cover issues of international finance and open macroeconomics (including exchange rate, monetary policy and financial dollarization issues), central banking and development banking, financial sector development and regulation, and fiscal policy. Prior to working for the World Bank, he was an Area Chief in the Financial Systems Department of the IMF. He worked previously for the Fiscal Affairs Departments of the IMF (as a senior economist), El Colegio de Mexico (as a professor and Chair of the Economics Department) and Banco de Mexico (as a researcher). He visited the University of California at Davis (1983-84) and Stanford University (1984).