Global Practice on Education, The World Bank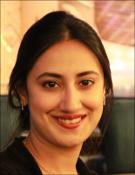 Fields of Specialization
Teacher labor markets

,
Political economy

,
Higher education

,
Economics of education
ORCID
Departments
Global Practice on Education, The World Bank
Last updated
January 31, 2023
Biography
Tara Béteille is a Senior Economist in the East Asia Pacific region and leads the World Bank's Teacher Careers and Professional Development Thematic Group. Tara was part of the core team of the World Development Report 2018, Learning to Realize Education's Promise, and led South Asia's regional report, Ready to Learn. Ready to Thrive. In addition to the East Asia Pacific team, Tara has also worked in the World Bank's South Asia education team, the Independent Evaluation Group, the Chief Economist's Office for South Asia, and the Caribbean education team. Tara's research focuses on the political economy of teacher labor markets and higher education. She also manages projects in early childhood education, school education and higher education. Prior to joining the World Bank in 2010, she was a post-doctoral scholar at Stanford University's Center for Education Policy and Analysis. Tara served as a manager at ICICI Bank (India) where she led their non-profit initiatives in education from 2000 till 2004. Tara obtained her PhD from Stanford University, specializing in the economics of education. She also holds Masters degrees in Economics from the Delhi School of Economics and Stanford University.
Publication Search Results