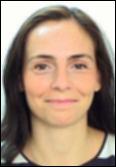 Fields of Specialization
Health management and policy

,
Quality of care

,
Performance measurement

,
Behavior change
ORCID
Departments
Global Practice on Health, Nutrition and Population, The World Bank
Last updated
January 31, 2023
Biography
Federica Secci is a Health Specialist in the Global Engagement unit of the HNP Global Practice. She joined the Bank as a Young Professional in 2013 and has supported operations and analytical work across different countries and regions, including Afghanistan, Bangladesh, Chile, India, and Vietnam. She currently works on the Primary Health Care Performance Initiative (PHCPI), a partnership launched in 2015 to improve measurement and use of data in PHC, and for which she co-leads the country engagement work stream. Prior to the Bank, Federica was a Research Fellow at Imperial College London, focusing mostly on quality of care and behavior change related to infection prevention and control in hospitals. Federica's doctoral research was a comparative, qualitative analysis of the PHC reforms in Estonia and Lithuania drawing from sociology and institutional theory. Federica also contributed to systematic reviews looking at integration of vertical programs into PHC.