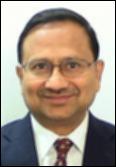 Fields of Specialization
Macroeconomics and fiscal policy

,
Fiscal management

,
Public sector

,
Labor markets

,
Economic growth
Departments
Operations Policies and Country Services, World Bank
Last updated
January 31, 2023
Biography
Praveen Kumar is an Economic Adviser in the World Bank mapped to the Macroeconomic and Fiscal Management Global Practice. He has an extensive experience of preparing economic reports for the governments in Eastern Africa, South Asia, and Middle East and Northern Africa. His areas of expertise are macroeconomic policy, economic growth, fiscal management, public sector, and labor markets.