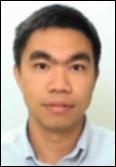 Fields of Specialization
Financial Sector

,
Private Sector Development

,
Global Economy
ORCID
External Links
Departments
Development Research Group
Last updated
July 5, 2023
Biography
Ha Minh Nguyen is an Economist in the Macroeconomics and Growth Team of the Development Research Group. He joined the Bank in July 2009 as a Young Economist after earning a Ph.D. in economics from the University of Maryland, College Park. He also holds a M.A. and B.A. in economics from The University of Adelaide, Australia. His research interests include International Finance and Economic Growth. His current research is on the financial crisis and the real exchange rates.