Global Practice on Education, The World Bank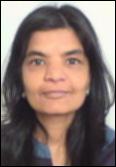 Fields of Specialization
Early childhood education

,
Education

,
Tertiary education
Departments
Global Practice on Education, The World Bank
Last updated
January 31, 2023
Biography
Sangeeta Goyal has a Ph.D. in Economics from Columbia University. Her areas of interest include human capital and development economics.
Publication Search Results
(

Washington, DC: World Bank,

2017-06-08

)

Dundar, Halil

;

Millot, Benoit

;

Riboud, Michelle

;

Shojo, Mari

;

Aturupane, Harsha

;

Goyal, Sangeeta

;

Raju, Dhushyanth

;

Aturupane, Harsha

A country's education system plays a pivotal role in promoting economic growth and shared prosperity. Sri Lanka has enjoyed high school-attainment and enrollment rates for several decades. However, it still faces major challenges in the education sector, and these challenges undermine the country's inclusivegrowth goal and its ambition to become a competitive upper-middle-income country. The authors of Sri Lanka Education Sector Assessment: Achievements, Challenges, and Policy Options offer a thorough review of Sri Lanka's education sector—from early childhood education through higher education. With this book, they attempt to answer three questions: • How is Sri Lanka's education system performing, especially with respect to participation rates, learning outcomes, and labor market outcomes? • How can the country address the challenges at each stage of the education process, taking into account both country and international experience and also best practices? • Which policy actions should Sri Lanka make a priority for the short and medium term? The authors identify the most critical constraints on performance and present strategic priorities and policy options to address them. To attain inclusive growth and become globally competitive, Sri Lanka needs to embark on integrated reforms across all levels of education. These reforms must address both short-term skill shortages and long-term productivity. As Sri Lanka moves up the development ladder, the priorities of primary, secondary, and postsecondary education must be aligned to meet the increasingly complex education and skill requirements.

(

World Bank, Washington, DC,

2019-02

)

Das, Maitreyi Bordia

;

Mehta, Soumya Kapoor

;

Zumbyte, Ieva

;

Sasmal, Sanjeev

;

Goyal, Sangeeta

In discussing the inordinately low employment of Indian women in urban areas, several studies have argued that culture and attitudes have created a labor market that is inherently discriminatory. The unsaid corollary is that culture is slow and hard to change and so, women will stay out of the labor market until social change occurs. The empirical evidence on the role of culture is slim at best. This paper fills the void in the policy literature, as it assesses the relative role of culture, as signified by attitudes of employers, and firm characteristics in hiring women. The paper is based on a unique survey of 618 firms in three of the largest cities in the state of Madhya Pradesh (India)—Bhopal, Indore, and Gwalior. Using detailed descriptive, bivariate and multivariate analysis at the firm level, the hiring process, and attitudes toward male and female workers, the paper addresses the issue of culture and firm characteristics, while noting that the two are not necessarily in binary opposition. The results reinforce the conventional wisdom in some ways and are surprising in others. The most salient result is that employer attitudes matter much less for the chance that women will be hired, than do firm and location characteristics. This has significant policy implications, the most important of which is that female employment in urban India is amenable to policy intervention, and that it is not necessary to wait for culture to change.

(

Washington, DC: World Bank,

2018

)

Ramachandran, Vimala

;

Béteille, Tara

;

Linden, Toby

;

Dey, Sangeeta

;

Goyal, Sangeeta

;

Goel Chatterjee, Prerna

India's landmark Right of Children to Free and Compulsory Education Act (2009) guarantees education to all children aged 6-14 years. The Act mandates specific student-teacher ratios and emphasizes teacher quality. Writing this into legislation took seven years, but the seven years since has proven that ensuring effective teachers are recruited and placed in all schools in a time-bound manner is considerably more challenging. This report takes a detailed look at the complexity of the teacher management landscape in elementary and secondary schools in nine Indian states. On a daily basis, the administrative machinery of these states has to manage between 19,000 to nearly a million teachers in different types of schools and employment contracts, and cope with recruiting thousands more and distributing them equitably across schools. This report examines the following issues: official requirements for becoming a schoolteacher in India; policies and processes for teacher recruitment, deployment and transfers; salaries and benefits of teachers; professional growth of teachers; and grievance redress mechanisms for teachers. For the first time in India, this report compares and contrasts stated policy with actual practice in teacher management in the country, using a combination of primary and secondary data. In so doing, the report reveals the hidden challenges and the nature of problems faced by administrators in attempting to build an effective teacher workforce which serves the needs of all of India's 200 million school children. The report examines states with varying characteristics, thus generating knowledge and evidence likely to be of interest to policy makers and practitioners in a wide range of contexts.