Person:


Freije-Rodriguez, Samuel
Poverty and Equity Global Practice of the World Bank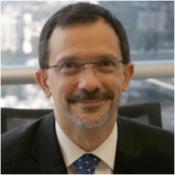 Fields of Specialization
Labor economics

,
Development economics
External Links
Departments
Poverty and Equity Global Practice of the World Bank
Last updated
January 31, 2023
Biography
Lead economist in the Poverty and Equity Global Practice at the World Bank. He joined the Bank in 2008, and his main areas of work include labor economics and the welfare impacts of public policy. He has participated in Bank studies on labor markets, poverty, equality of opportunities, and the distributive impact of tax policy for several Latin American countries, China, Mongolia, and the Russian Federation. He is a member of the team that produced World Development Report 2013: Jobs. Before joining the Bank, Samuel was an associate professor at Universidad de las Americas in Puebla and at Instituto de Estudios Superiores de Administración in Caracas. Samuel was associate editor of Economía, Journal of the Latin American and Caribbean Economic Association. He holds a PhD in Labor Economics from Cornell University.
Publication Search Results