Water Global Practice, The World Bank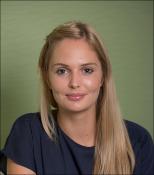 Fields of Specialization
Resilient infrastructure

,
Climate change

,
Water resource management
Departments
Water Global Practice, The World Bank
Last updated
May 16, 2023
Biography
Amelia is currently an Economist at the World Bank, working in the Water Global Practice. Amelia completed her first year as Young Professional in the Climate Change Group. Amelia's technical interests include natural resource management, climate resilient development and transboundary water management. Before joining the World Bank, Amelia was an associate at Genesis Analytics, a management consulting firm based in South Africa, and worked in their Infrastructure and Public-Private Partnerships Practice. Between 2015 and 2017, Amelia formed part of the economic appraisal team at the Climate Resilient Infrastructure Development Facility, a DFID flagship water project in SADC.
Publication Search Results