Person:


Mandri-Perrott, Cledan
Infrastructure Finance and Public-Private Partnerships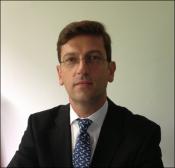 Fields of Specialization
Public-Private Partnerships

,
Project Finance

,
Capital Markets

,
Asset Management
ORCID
Departments
Infrastructure Finance and Public-Private Partnerships
Last updated
January 31, 2023
Biography
Cledan Mandri-Perrott is the Head of Infrastructure Finance and PPP, Singapore. He has been involved over the past 20 years in numerous infrastructure projects and has particularly experience in developing and implementing project finance transactions. Cledan combines an engineering, financial and legal background with sound commercial and legal expertise. Prior to joining the World Bank, he acted as transaction adviser to a number of infrastructure projects advising both Governments and Private clients. He has strong regulatory background and has designed and implemented regulatory policy frameworks. He has practical operational experience having managed a utility in Trinidad and Tobago. Furthermore, he has assisted a number of utilities in evaluating the potential benefits of privatization. He has gained a reputation as a pragmatic problem solver helping determine regulatory disputes and PPP contracts in distress through the development of innovative dispute resolution and mediation techniques between regulators and operators. He has authored operating and service agreements for the provision of basic infrastructure services. He has written extensively on issues of PPP and infrastructure and is a regular presenter and trainer on PPP related topics. A graduate in Civil Engineering, he also holds an MSc in Finance, an LLM in commercial and transaction law from the University of Dundee, and a PhD in Project Finance from the University of Groningen.
Publication Search Results