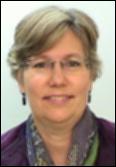 Fields of Specialization
Social safety nets

,
Poverty analysis

,
Labor markets

,
Social protection
Departments
Social Protection and Jobs Global Practice
Last updated
January 31, 2023
Biography
Margaret Grosh is the Senior Advisor for the World Bank's Social Protection and Jobs Global Practice. She has written, lectured, and advised extensively on social protection programs, especially on targeting and cash transfer programs, globally and for Latin America. She has extensive experience with social protection both for responding to a crisis and for improving equality of opportunity. Earlier, she served as Lead Economist in the Latin American and Caribbean Region's Human Development Department, led the team for Social Assistance in the World Bank's Global Social Protection Department and, before that, the Living Standard Measurement Study in the Research Department. She holds a Ph.D. in economics from Cornell University.