Equitable Growth, Finance, and Institutions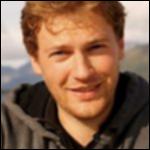 Fields of Specialization
Development Economics

,
Private Sector Development
ORCID
External Links
Departments
Equitable Growth, Finance, and Institutions
Last updated
September 27, 2023
Biography
Elwyn Davies is an Economist in the Equitable Growth, Finance and Institutions Vice Presidency at the World Bank, where he works on firm capabilities, productivity and innovation in a wide range of countries, mostly in Sub-Saharan Africa and Central and Eastern Europe. A Dutch and British national, Elwyn joined the World Bank in 2017 as a Young Professional. Elwyn's research studies constraints to firm growth and productivity, in particularly the impact of management and incentives as well as the drivers to growth. Before starting at the World Bank, Elwyn worked at the Directorate-General for Trade of the European Commission and was a Lecturer in Economics at the Queens College, University of Oxford. Elwyn holds a BSc and BA from Utrecht University, where he majored in Physics and Economics, and an MPhil and DPhil in Economics from the University of Oxford.
Publication Search Results