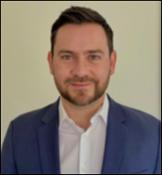 Fields of Specialization
Labor economics

,
Poverty

,
Inequality

,
Migration
ORCID
External Links
Departments
Poverty and Equity Global Practice of the World Bank
Last updated
January 31, 2023
Biography
Hernan Winkler is a Senior Economist in the Poverty and Equity Global Practice. He specializes in labor economics, migration, and the sources and consequences of inequality and poverty. His research has been published in peer-reviewed journals including the Review of Economics and Statistics, the Journal of Development Economics and the Journal of Human Resources. He has led several World Bank reports including Reaping Digital Dividends: Leveraging the Internet for Development in Europe and Central Asia. Before joining the World Bank, he was a Researcher at CEDLAS. He holds a PhD in economics from the University of California at Los Angeles (UCLA).