Person:


Genoni, Maria Eugenia
Global Practice on Poverty, The World Bank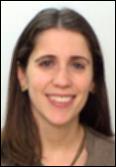 Fields of Specialization
Poverty

,
Development economics

,
Applied microeconomics
Departments
Global Practice on Poverty, The World Bank
Last updated
May 16, 2023
Biography
Maria Eugenia Genoni is an Economist in the Poverty Global Practice at the World Bank, working in the Latin America and the Caribbean Region. Currently, she leads the poverty and equity program in Peru and co-leads the program in Bolivia. She also has contributed to the Bank's poverty and equity agenda in Central America and to the Regional Gender Impact Evaluation Initiative. Her research has focused on development economics and applied microeconomics, particularly on survey design, poverty and inequality, migration, and risk management. She received his PhD in Economics from Duke University.
Publication Search Results