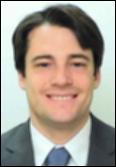 Fields of Specialization
Social protection

,
Safety nets

,
Employment

,
Skills

,
Early childhood development

,
Impact evaluation

,
Development economics
ORCID
External Links
Departments
Development Impact Evaluation Group, the World Bank
Last updated
September 12, 2023
Biography
Patrick Premand is a Senior Economist in the Development Impact Evaluation Group (DIME) in the research Vice-Presidency at the World Bank. He works on Social Protection and Safety Nets; Jobs, Economic Inclusion and Entrepreneurship; and Early Childhood Development. He conducts impact evaluations and policy experiments of social protection, jobs and human development programs. He often works on government-led interventions implemented at scale, in close collaboration with policymakers and researchers. He has led policy dialogue and technical assistance activities, as well as worked on the design, implementation and management of a range of World Bank operations. He previously held various positions at the World Bank, including in the Social Protection & Jobs group in Africa, the Human Development Economics Unit of the Africa region, the Office of the Chief Economist for Human Development, and the Poverty Unit of the Latin America and Caribbean region. He holds a DPhil in Economics from Oxford University.