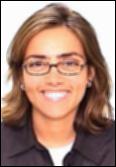 Fields of Specialization
Skills development policy

,
Labor markets

,
Social protection

,
Firm productivity

,
Innovation policy
Departments
Global Practice on Education, The World Bank
Last updated
August 7, 2023
Biography
Rita K. Almeida earned her earned her PhD in Economics from Universitat Pompeu Fabra in 2004 and her Licenciatura in Economics, from Universidade Católica Portuguesa, Lisbon in 1997 with honors. She is a senior economist at the World Bank's Education Global Practice. Since joining the World Bank in 2002, Rita has led policy dialogue on a broad set of regions and countries, including Latin America, Eastern Europe, and the Middle East and North Africa. Prior to joining the World Bank, she worked in a private investment bank and taught graduate and undergraduate Economics at the Portuguese Catholic University. She is also a fellow of the Institute for the Study of Labor since 2003. Her main areas of expertise cover education policies, labor market analysis, training and life-long learning skills development policies, activation and graduation policies, labor market regulations, social protection for workers, firm productivity and innovation policies, public expenditure reviews and the evaluation of social programs. Over the years, Almeida has led and contributed to several World Bank flagship publications including "The Right Skills for the Job? Rethinking Training Policies for Workers" and "Toward more efficient and effective public social spending in Central America". Her work has been covered in the media and her research has been featured in leading world economic reports. Her academic work has been published in a variety of top general-interest and specialized journals, including The Economic Journal, American Economic Journal: Applied Economics, Journal of International Economics, Journal of Development Economics, Labour Economics, and World Development.