Urban, Resilience and Land Global Practice, The World Bank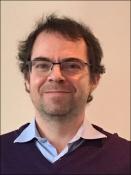 Fields of Specialization
Urban economics

,
Urban development

,
Spatial economics

,
Regional development
Departments
Urban, Resilience and Land Global Practice, The World Bank
Last updated
November 29, 2023
Biography
Mark Roberts is a senior urban economist with the Urban, Resilience and Land Global Practice of the World Bank, where his work currently focuses on the East Asia and Pacific region. Prior to joining the World Bank, Mark was a lecturer in spatial economics at the University of Cambridge and a fellow in economics at Murray Edwards College, a member college of the University of Cambridge. Mark has published widely in leading peer-reviewed journals on the topic of spatial economic development and is a former coeditor of the journal Spatial Economic Analysis. He is coauthor of the World Bank's South Asia Region Flagship Report, Leveraging Urbanization in South Asia, and its Latin America and Caribbean Flagship Report, Raising the Bar for Productive Cities in Latin America and the Caribbean. He has also worked on both the Europe and Central Asia and Sub-Saharan Africa regions, and acts as an advisor to Bank teams working on the analysis of processes of urban and spatial development. A native of the United Kingdom, Mark holds a PhD in land economy and an MA in economics from the University of Cambridge as well as an MS in economics from Warwick University.
Publication Search Results