Person:


Cunningham, Wendy
Global Practice on Social Protection and Labor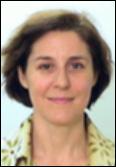 Fields of Specialization
Labor economics

,
Development economics

,
Human development theory
External Links
Departments
Global Practice on Social Protection and Labor
Biography
Wendy Cunningham, a U.S. national, is a Lead Economist in the World Bank's Social Protection and Labor Practice. In this role, she is responsible for working with client countries to develop and implement policies and programs to improve labor market access and success, particularly for more vulnerable populations. Her research focuses on measurement and programming around skills-for-the labor market, with a particular focus on socio-emotional skills. She has a strong publications record on labor markets, informal employment, gender, and youth development. Previously, she had been the World Bank's Program Leader for Human Development and Poverty in Mexico and Colombia, and the Coordinator for the World Bank's program on Child and Youth Development. She holds a Ph.D. in Labor Economics from the University of Illinois Urbana-Champaign.
Publication Search Results