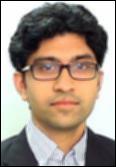 Fields of Specialization
Economic growth

,
Structural transformation

,
India

,
Development Economics

,
International Economics
ORCID
External Links
Departments
Equitable Growth, Finance, and Institutions
Last updated
January 31, 2023
Biography
Gaurav Nayyar is a Senior Economist in the Equitable Growth, Finance and Institutions Vice Presidency at the World Bank, where he joined as a Young Professional in 2013. Previously, he was an Economics Affairs Officer in the Economic Research Division of the World Trade Organization, where he co-led the World Trade Report 2013, Factors Shaping the Future of World Trade. Gaurav's research interests lie primarily in the areas of economic growth, structural transformation, trade, industrialization, and firm productivity, and he has published in a variety of academic journals on these issues. His previous books include Trouble in the Making? The Future of Manufacturing-Led Development (with Mary Hallward-Driemeier), and The Service Sector in India's Development (published by Cambridge University Press). Gaurav holds a D.Phil in Economics from the University of Oxford, where he was a Dorothy Hodgkin Scholar. His other alma maters include the London School of Economics and Political Science, the University of Cambridge, and St. Stephen's College, University of Delhi.