Person:


Rodriguez Castelan, Carlos
Poverty and Equity Global Practice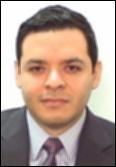 Fields of Specialization
Inequality and shared prosperity

,
Jobs and poverty

,
Poverty measurement and analysis

,
Economic analysis of education

,
Fiscal policy and inequality

,
Impact of competition
External Links
Departments
Poverty and Equity Global Practice
Last updated
January 31, 2023
Biography
Carlos Rodríguez-Castelán is a Lead Economist and a Global Lead of the Data for Policy Global Solutions Group in the Poverty and Equity Global Practice of the World Bank. He is also a Research Fellow at the Institute for the Study of Labor (IZA). He currently leads projects in areas related to equity and efficiency effects of economic reforms and private sector investments, impacts of digital technologies on inclusive growth in Sub-Saharan countries, and closing data gaps in IDA countries. Previously he was a Senior Economist in the Latin America and the Caribbean Region, and a Global Lead of the Markets and Institutions Global Solutions Group, where he led various operations and analytical programs on inclusive growth in Colombia, Chile, Mexico, and Uruguay. Prior to joining the World Bank in 2011, Carlos was a postdoctoral fellow in the Foreign Policy and Global Economy and Development programs of the Brookings Institution. Before that he worked for the Government of Mexico as economic adviser in the Ministry of Public Education. His main areas of interest are in public economics and development economics. His research focuses on growth, productivity and inequality analysis, efficiency and equity effects of market failures, labor market analysis, impact evaluation of fiscal and social policies, and social risk management. He has published several articles in peer reviewed academic journals, and he is the co-author of various Word Bank books and reports. He holds a bachelor's degree in Economics, a bachelor's degree in Political Science and a master's in Public Policy from Instituto Tecnológico Autónomo de México (ITAM). He also holds a masters and a PhD in Economics from Cornell University.
Publication Search Results