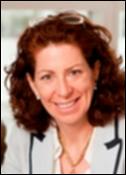 Fields of Specialization
Urban economics

,
Infrastructure economics

,
Climate change
Last updated
April 12, 2023
Biography
Marianne Fay, an economist specializing in sustainable development, is the World Bank director for Bolivia, Chile, Ecuador and Peru. She has 25 years' experience in different regions of the world, contributing to knowledge on and the search for development solutions in the areas of infrastructure, urbanization, climate change, green growth and poverty reduction. She has published and edited several books and articles, including the "World Development Report 2010: Development and Climate Change," and the report "Infrastructure in Latin America and the Caribbean: Recent Developments and Key Challenges." Marianne is a U.S.-French binational.