Social Protection and Jobs Global Practice, World Bank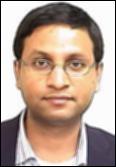 Fields of Specialization
Education

,
Health

,
Nutrition

,
Labor

,
Poverty

,
Risk
ORCID
External Links
Departments
Social Protection and Jobs Global Practice, World Bank
Last updated
September 15, 2023
Publication Search Results
(

World Bank, Washington, DC,

2014-05

)

Nguyen, Quynh

;

Raju, Dhushyanth

Private schooling is an important feature of the educational landscape in Pakistan and is increasingly a topic of public and government discourse. This study uses multiple rounds of national household sample surveys to examine the extent and nature of private school participation at the primary and secondary levels in Pakistan. Today, one-fifth of children -- or one-third of all students -- go to private school in Pakistan. Private school students tend to come from urban, wealthier, and more educated households than do government school students and especially out-of-school children. Important differences exist across Pakistan s four provinces with respect to the characteristics of private school students relative to government school students, as well as in the composition of private school students. Private schooling is highly concentrated, with a few districts (situated mainly in northern Punjab province) accounting for most of the private school students. Private school participation among children varies largely from one household to another, rather than within households, and to a greater extent than does government school participation. The spatial patterns of private school supply are often strongly correlated with the spatial patterns of private school participation. In the 2000s, private school participation rates grew in Punjab, Sindh, and Khyber Pakhtunkhwa provinces and across socioeconomic subgroups, contributing in particular to the growth in overall school participation rates for boys, children from urban households, and children from households in the highest wealth quintile. Nevertheless, the composition of private school students has become less unequal over time. This trend has been driven mainly by Punjab province, which has seen declines in the shares of private school students from urban households and households in the highest wealth quintile.

(

World Bank, Washington, DC,

2020-11-24

)

Nxumalo, Mpumelelo

;

Raju, Dhushyanth

Structural transformation can spur economic growth and development if it increases overall productivity growth. A labor market environment that enables workers and enterprises to transition smoothly across sectors and into more productive economic pursuits can enhance the effect of structural transformation on economic growth. This study examines Ghana's recent record of structural transformation and labor market performance. Based on the findings, the study proposes ways to further transform the country's economy, in a way that stimulates stronger, sustained growth and produces gainful, productive, and inclusive private employment. The COVID-19 (coronavirus) pandemic and associated global economic crisis have posed a substantial setback to Ghana's economic progress and plans, but these challenges also underscore the need for structural transformation that can both strengthen economic performance and improve labor conditions and outcomes.

(

Washington, DC: World Bank,

2018-06-22

)

Raju, Dhushyanth

;

Rajbhandary, Jasmine

;

Raju, Dhushyanth

;

Rajbhandary, Jasmine

Promoting the smooth labor market integration and early labor market success of workers has increasingly become an important economic and social development aim globally. The Nepal government sees addressing the social and economic challenges of youth, and leveraging their social and economic prospects, as critical for the country's economic growth and development. There has been limited systematic, policy-oriented empirical research conducted on labor and livelihoods in Nepal. Dedicated examinations of the labor conditions, behaviors, and outcomes of youth are rarer still. Responding to the knowledge needs expressed by the Nepal government and other stakeholders in the country, this book aims to improve our understanding of the labor market conditions, behaviors, and outcomes of Nepalese youth. It examines these aspects in Nepal's domestic labor market as well as in relation to labor migration to India and other countries, including temporary 'foreign employment' of Nepalese workers under bilateral labor agreements between destination countries and Nepal. In so doing, the report seeks to present insights and implications for research and public policy, with the goal of improving the labor market prospects of Nepalese youth. The collective findings in the report point to three directions for orienting public policy and program initiatives. First is raising rural labor productivity, urban labor demand, and urban worker–job matching efficiency. Second is supporting the labor market integration of rural youth migrating to urban parts of Nepal and of youth labor migrants returning from India and other countries. Third is improving the orientation and efficacy of labor skill training.