Social Protection and Jobs Global Practice, World Bank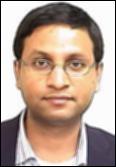 Fields of Specialization
Education

,
Health

,
Nutrition

,
Labor

,
Poverty

,
Risk
ORCID
External Links
Departments
Social Protection and Jobs Global Practice, World Bank
Last updated
September 15, 2023
Publication Search Results
(

World Bank, Washington, DC,

2014-05

)

Nguyen, Quynh

;

Raju, Dhushyanth

Private schooling is an important feature of the educational landscape in Pakistan and is increasingly a topic of public and government discourse. This study uses multiple rounds of national household sample surveys to examine the extent and nature of private school participation at the primary and secondary levels in Pakistan. Today, one-fifth of children -- or one-third of all students -- go to private school in Pakistan. Private school students tend to come from urban, wealthier, and more educated households than do government school students and especially out-of-school children. Important differences exist across Pakistan s four provinces with respect to the characteristics of private school students relative to government school students, as well as in the composition of private school students. Private schooling is highly concentrated, with a few districts (situated mainly in northern Punjab province) accounting for most of the private school students. Private school participation among children varies largely from one household to another, rather than within households, and to a greater extent than does government school participation. The spatial patterns of private school supply are often strongly correlated with the spatial patterns of private school participation. In the 2000s, private school participation rates grew in Punjab, Sindh, and Khyber Pakhtunkhwa provinces and across socioeconomic subgroups, contributing in particular to the growth in overall school participation rates for boys, children from urban households, and children from households in the highest wealth quintile. Nevertheless, the composition of private school students has become less unequal over time. This trend has been driven mainly by Punjab province, which has seen declines in the shares of private school students from urban households and households in the highest wealth quintile.

(

World Bank, Washington, DC,

2022-04

)

Raju, Dhushyanth

;

Younger, Stephen D.

This paper examines the monetary benefits and costs of the quantity of public schooling (that is, years of schooling completed) in Ghana. The paper also examines the monetary benefits and costs of some aspects of the quality of public schooling, measured by the gains in achievement produced by selected interventions in public schools. The analysis uses estimates of (i) labor-earnings returns to schooling and private spending on public schooling, based on the latest national household sample survey data; (ii) government spending on public schooling, based on administrative information; (iii) impacts on test scores, and costs, of education interventions in public schools, drawn from experimental studies; and (iv) conversions of impacts on test scores produced by education interventions to (future) labor earnings, all for Ghana. The results are a set of benefit-cost ratios in the style of the Copenhagen Consensus.

(

Washington, DC: World Bank,

2017-06-08

)

Dundar, Halil

;

Millot, Benoit

;

Riboud, Michelle

;

Shojo, Mari

;

Aturupane, Harsha

;

Goyal, Sangeeta

;

Raju, Dhushyanth

;

Aturupane, Harsha

A country's education system plays a pivotal role in promoting economic growth and shared prosperity. Sri Lanka has enjoyed high school-attainment and enrollment rates for several decades. However, it still faces major challenges in the education sector, and these challenges undermine the country's inclusivegrowth goal and its ambition to become a competitive upper-middle-income country. The authors of Sri Lanka Education Sector Assessment: Achievements, Challenges, and Policy Options offer a thorough review of Sri Lanka's education sector—from early childhood education through higher education. With this book, they attempt to answer three questions: • How is Sri Lanka's education system performing, especially with respect to participation rates, learning outcomes, and labor market outcomes? • How can the country address the challenges at each stage of the education process, taking into account both country and international experience and also best practices? • Which policy actions should Sri Lanka make a priority for the short and medium term? The authors identify the most critical constraints on performance and present strategic priorities and policy options to address them. To attain inclusive growth and become globally competitive, Sri Lanka needs to embark on integrated reforms across all levels of education. These reforms must address both short-term skill shortages and long-term productivity. As Sri Lanka moves up the development ladder, the priorities of primary, secondary, and postsecondary education must be aligned to meet the increasingly complex education and skill requirements.