Social Protection and Jobs Global Practice, World Bank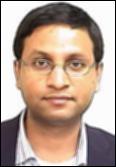 Fields of Specialization
Education

,
Health

,
Nutrition

,
Labor

,
Poverty

,
Risk
ORCID
External Links
Departments
Social Protection and Jobs Global Practice, World Bank
Last updated
September 15, 2023
Publication Search Results
(

Washington, DC: World Bank,

2022-04-13

)

Zeufack, Albert G.

;

Calderon, Cesar

;

Kabundi, Alain

;

Kubota, Megumi

;

Korman, Vijdan

;

Raju, Dhushyanth

;

Abreha, Kaleb Girma

;

Kassa, Woubet

;

Owusu, Solomon

Sub-Saharan Africa's recovery from the pandemic is expected to decelerate in 2022 amid a slowdown in global economic activity, continued supply constraints, outbreaks of new coronavirus variants, climatic shocks, high inflation, and rising financial risks due to high and increasingly vulnerable debt levels. The war in Ukraine has exacerbated the already existing tensions and vulnerabilities affecting the continent. Given the sources of growth in the region and the nature of the economic linkages with Russia and Ukraine, the war in Ukraine might have a marginal impact on economic growth and on overall poverty—as this shock affects mostly the urban poor and vulnerable people living just above the poverty line. However, its largest impact is on the increasing likelihood of civil strife as a result of food- and energy-fueled inflation amid an environment of heightened political instability. The looming threats of stagflation require a two-pronged strategy that combines short-term measures to contain inflationary pressures and medium-to-long-term policies that accelerate the structural transformation and create more and better jobs. In response to supply shocks, monetary policy in the region may prove ineffective to bring down inflation and other short-run options may be restricted by the lack of fiscal space. Concessional financing might be key to helping countries alleviate the impact of food and fuel inflation. Over the medium term, avoiding stagflation may require a combination of actionable measures that improve the resilience of the economy by shoring up productivity and job creation. Lastly, ongoing actions to enhance social protection—including dynamic delivery systems for rapid scalability and shock-sensitive financing—could be strengthened further to improve economic resilience against shocks and foster investments in productive assets.

(

World Bank, Washington, DC,

2020-11-24

)

Nxumalo, Mpumelelo

;

Raju, Dhushyanth

Structural transformation can spur economic growth and development if it increases overall productivity growth. A labor market environment that enables workers and enterprises to transition smoothly across sectors and into more productive economic pursuits can enhance the effect of structural transformation on economic growth. This study examines Ghana's recent record of structural transformation and labor market performance. Based on the findings, the study proposes ways to further transform the country's economy, in a way that stimulates stronger, sustained growth and produces gainful, productive, and inclusive private employment. The COVID-19 (coronavirus) pandemic and associated global economic crisis have posed a substantial setback to Ghana's economic progress and plans, but these challenges also underscore the need for structural transformation that can both strengthen economic performance and improve labor conditions and outcomes.

(

World Bank, Washington, DC,

2021-06

)

Paul, Saumik

;

Raju, Dhushyanth

The movement of workers from the farm sector to a more productive nonfarm sector has failed to generate significant gains in labor productivity in recent decades in many developing countries. This paper offers a new perspective on the barriers to growth-enhancing structural transformation, combining structural modeling with enterprise census data from Ghana. The paper argues that subnational differences in the intersectoral productivity gap between the nonfarm informal and formal sectors constrain the productivity gain from structural transformation. In Ghana, intersectoral productivity gaps among the richer regions are on average three times larger than among the poorer regions. The disparity in regional intersectoral productivity gaps is modeled as reflecting the disparity in the regional misallocation of labor between the informal and formal sectors. Misallocation is identified as the output wedge between the informal and formal sectors. Simulations suggest that a more productive nonfarm informal sector reduces the disparity in regional intersectoral productivity gaps and, in turn, increases national productivity and the contribution of structural transformation to national productivity. For example, a 90-percent reduction in the disparity in regional intersectoral productivity gaps raises Ghana's national aggregate productivity by 11.9 percent and the contribution of structural transformation to productivity by 19.7 percent.