Social Protection and Jobs Global Practice, World Bank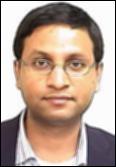 Fields of Specialization
Education

,
Health

,
Nutrition

,
Labor

,
Poverty

,
Risk
ORCID
External Links
Departments
Social Protection and Jobs Global Practice, World Bank
Last updated
September 15, 2023
Publication Search Results
(

World Bank, Washington, DC,

2021-06

)

Raju, Dhushyanth

;

Younger, Stephen D.

Eswatini has notably high levels of poverty and inequality. Recurrent, negative shocks are an important contributing factor. This study assesses the performance of the largest social assistance programs in Eswatini, based on 2016/17 national household survey data. It examines the coverage rates of these programs, and their incidence and effectiveness in reducing poverty and inequality. The study also examines the association between program participation and negative shocks reported by households, in particular, drought and food price shocks associated with the 2015-2016 El Niño event. Across programs, benefits are concentrated among poor households. However, the performance of programs in reducing poverty and inequality tends to be limited because of low intended or actual benefit levels and shortfalls in intended or actual coverage of the poor. Households that receive program benefits are more likely to report a drought shock. Except in the case of emergency food aid, which is provided ex post, we interpret this pattern to indicate that programs tend to provide ex-ante coverage to those vulnerable to this shock. At a minimum, enhancing the performance of programs in addressing poverty, inequality, and the adverse effects of shocks would require that actual benefit levels equal intended levels (for example, by procuring sufficient food commodities to meet the needs of the school feeding program) and that intended benefit levels are fully aligned with program aims (for example, by providing grant amounts to schools that are large enough to allow for tuition-free government secondary education for orphaned and vulnerable children). Absent greater budgetary allocations to programs, addressing these benefit-related disconnects may require improving the targeting of select program benefits to poorer households such as by using a proxy means test. We simulate the effects of programs on poverty and inequality reduction from such hypothetical reforms.

(

Washington, DC: World Bank,

2022-04-13

)

Zeufack, Albert G.

;

Calderon, Cesar

;

Kabundi, Alain

;

Kubota, Megumi

;

Korman, Vijdan

;

Raju, Dhushyanth

;

Abreha, Kaleb Girma

;

Kassa, Woubet

;

Owusu, Solomon

Sub-Saharan Africa's recovery from the pandemic is expected to decelerate in 2022 amid a slowdown in global economic activity, continued supply constraints, outbreaks of new coronavirus variants, climatic shocks, high inflation, and rising financial risks due to high and increasingly vulnerable debt levels. The war in Ukraine has exacerbated the already existing tensions and vulnerabilities affecting the continent. Given the sources of growth in the region and the nature of the economic linkages with Russia and Ukraine, the war in Ukraine might have a marginal impact on economic growth and on overall poverty—as this shock affects mostly the urban poor and vulnerable people living just above the poverty line. However, its largest impact is on the increasing likelihood of civil strife as a result of food- and energy-fueled inflation amid an environment of heightened political instability. The looming threats of stagflation require a two-pronged strategy that combines short-term measures to contain inflationary pressures and medium-to-long-term policies that accelerate the structural transformation and create more and better jobs. In response to supply shocks, monetary policy in the region may prove ineffective to bring down inflation and other short-run options may be restricted by the lack of fiscal space. Concessional financing might be key to helping countries alleviate the impact of food and fuel inflation. Over the medium term, avoiding stagflation may require a combination of actionable measures that improve the resilience of the economy by shoring up productivity and job creation. Lastly, ongoing actions to enhance social protection—including dynamic delivery systems for rapid scalability and shock-sensitive financing—could be strengthened further to improve economic resilience against shocks and foster investments in productive assets.

(

World Bank, Washington, DC,

2021-01

)

Boko, Joachim

;

Raju, Dhushyanth

;

Younger, Stephen D.

This paper assesses the performance of government spending on social protection programs in reducing poverty and inequality in Lesotho, applying benefit incidence and microsimulation methods to 2017-2018 household survey data. The paper investigates the distributional effects of actual spending on social protection programs as well as those of a hypothetical alternative in which the spending is targeted through a proxy means test (PMT) formula used by the government for some programs. In addition, the paper explores the responsiveness of social protection programs to adverse shocks commonly reported by households in Lesotho, where recent natural shocks have had substantial economic effects.