Person:


Dinarte Diaz, Lelys
Development Research Group, The World Bank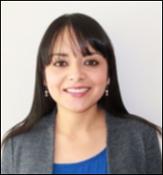 Fields of Specialization
Development Economics

,
Economics of Education

,
Crime Economics

,
Latin America
External Links
Departments
Development Research Group, The World Bank
Last updated
January 31, 2023
Biography
Lelys Dinarte Díaz is a research economist in the Human Development Team of the World Bank's Development Research Group. Her primary research fields are development economics and economics of education and crime. Combining experimental and non-experimental approaches, one strand of her research agenda studies how educational interventions implemented in developing countries can modify at-risk youth performance, including academic performance, socio-emotional skills, and violent behaviors. She also conducts research on quality determinants for higher education in Latin America and the Caribbean. Her current research involves projects in multiple Latin American countries, including El Salvador, Guatemala, Honduras, Mexico, Jamaica, and Peru. She holds a PhD and a MSc in economics from Pontifical Catholic University of Chile.
Publication Search Results