Person:


Roseth, Viviana V.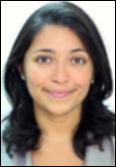 Fields of Specialization
Skills development

,
Workforce development

,
Technical and vocational education and training

,
Education
Departments
Education Global Practice
Last updated
January 31, 2023
Biography
Viviana V. Roseth is a consultant on skills and workforce development at the World Bank Group's Education Global Practice. In her work on the Systems Approach for Better Education Results (SABER) initiative, she has engaged with more than 15 country teams across the globe to assess workforce development systems, identify priorities for reform, and provide technical assistance on inter-agency coordination and training provider management. In her work on the Skills Toward Employability and Productivity (STEP) Skills Measurement she has analyzed household surveys from 12 countries and produced diverse publications on educational attainment, cognitive, socio-emotional and job-relevant skills, and labor market outcomes. Before joining the World Bank in 2012, Ms. Roseth worked with non-governmental organizations in Latin America and the United States on entrepreneurship education, civics education and training, afterschool literacy programs for vulnerable youth, and university administration.