Person:


Palacios, Robert Joseph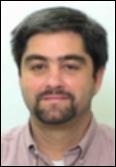 Fields of Specialization
Pensions

,
Social insurance

,
Identification systems
External Links
Departments
Social Protection and Jobs Global Practice
Last updated
January 31, 2023
Biography
Robert Palacios is a Lead Specialist in the Social Protection and Jobs Global Practice of the World Bank. His last assignment was as Global Lead for the Pensions and Social Insurance Global Solutions Group. Between 1992-1994, he was a member of the research department team that produced the World Bank's influential volume on international pension systems, "Averting the Old Age Crisis: Policies to Protect the Old and Promote Growth". Since 1995, he has worked in more than thirty countries in Eastern Europe, East and South Asia, Latin America and Africa. His publications include articles and books on old age poverty, health insurance and a wide range of pension policy issues. Between 2007-2010, he was based in India where he provided support to the effort to roll out the biometric ID system known as Aadhaar. Upon his return to Washington DC, he played a key role in establishing the World Bank's Identification for Development (ID4D) initiative, developing the ID4D diagnostic tool which has been applied in 25 countries. He continues to advise multiple country teams across the world.