Person:


Nikaein Towfighian, Samira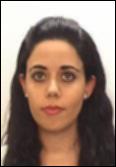 Fields of Specialization
Teacher policy

,
Early childhood education

,
Education economics

,
Refugee education

,
Gender discrimination
Departments
Education Global Practice, Middle East and North Africa Region
Last updated
January 31, 2023
Biography
Samira Nikaein Towfighian is an Education Specialist at the World Bank, where she works on lending operations and education research in the Middle East and North Africa (MENA) Region. As the Early Childhood Education (ECE) Focal Point for MENA, Samira leads ECE projects at the regional-level, as well as in West Bank and Gaza, Jordan, and Egypt. Her work focuses on improving access and quality of early childhood education, particularly for vulnerable children, and enhancing parental practices that are conducive to children's early stimulation, nutrition and healthy development. Samira also leads a number of research projects to strengthen the evidence base for early childhood development through experimental research and measurement of early learning outcomes. Beyond ECE, Samira works on a range of education and development policy issues including learning assessments, teacher policy (recruitment, training, motivation, and career development), refugee education, education-to-work transition, and gender discrimination in the labor market. Samira holds a Master's Degree in International Education Policy, with a concentration in economics and statistics, from Harvard University.