Climate Change Group, The World Bank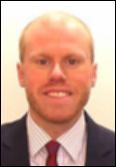 Fields of Specialization
Environmental economics

,
Rural development

,
Natural resource management

,
Land use and climate policy
Departments
Climate Change Group, The World Bank
Last updated
January 31, 2023
Biography
Ulf Narloch is an Economist in the World Bank Group's Climate Change Chief Economist's Office, based in Washington DC. He is currently working on green growth and climate policies, poverty impacts of climate change, and sustainability measurement and diagnostics. Prior to joining the World Bank in 2013 Ulf Narloch was with the United Nations Environment Programme World Conservation Monitoring Centre (UNEP-WCMC), Bioversity International, the Food and Agriculture Organization (FAO) and the Kiel Institute for the World Economy (IfW). His work focused on the evaluation of economic instruments and households decisions related to land use, farm management and livelihood strategies.
Publication Search Results