Person:


Mbuya, Nkosinathi V.N.
East Asia and Pacific, The World Bank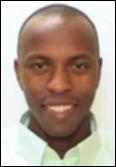 Departments
East Asia and Pacific, The World Bank
Last updated
January 31, 2023
Biography
Nkosinathi Mbuya is a Senior Nutrition Specialist in the East Asia and Pacific Region of the World Bank. He has led the World Bank's nutrition engagement in Lao PDR, the Philippines and Vietnam as well as other regional initiatives. Prior to joining the East Asia Region, Nkosi was the HQ-based nutrition focal person for the South Asia Region. For the Africa Region, he has supported the Madagascar, Burundi, Sierra Leone and Zambia Health teams in their nutrition engagement. Nkosi led the preparation of the East Asia and Pacific Region Multisectoral Strategy and Action Plan to Reduce the Double Burden of Malnutrition (2015-2020) and also the South Asia Regional Assistance Strategy for Nutrition (2011-2016) as well as a wide range of analytical work in Afghanistan, Bangladesh, and Sri Lanka. Before joining the World Bank, he was the Impact assessment Advisor for Save the Children UK's Hunger Reduction Team based in London. He has also worked for the Ministry of Health and Child Welfare in Zimbabwe as a Provincial Nutritionist and as a Nutrition Lecturer at the Institute of Food, Nutrition and Family Sciences at the University of Zimbabwe.
Publication Search Results