Person:


Hernandez Ore, Marco Antonio
Western Balkans Country Management Unit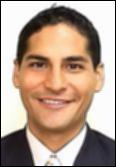 Fields of Specialization
Macroeconomics and fiscal policy

,
Economic growth

,
Political economy
ORCID
Departments
Western Balkans Country Management Unit
Last updated
January 31, 2023
Biography
Marco Antonio Hernandez Ore is Program Leader and Lead Economist for the Western Balkans at the World Bank, based in Vienna, Austria. He joined the World Bank in 2008 where previously he worked as a Senior Economist and Country Economist supporting a number of countries in Europe & Central Asia, Latin America, and Sub-Saharan Africa, through analytical and operational work. In his capacity, he supports governments in finding solutions to enhance macro-fiscal policy, financial sector development, trade and competitiveness, governance, and poverty reduction. Prior to joining the World Bank, Mr. Hernandez worked as an economist in the consulting firm Charles River Associates International based in Boston, and as a consultant at the Ministry of Economics and Finance of Peru. Mr. Hernandez holds a B.S. in Economics from the Massachusetts Institute of Technology and a Ph.D. from Oxford University.
Publication Search Results